SUMMER READING PROGRAMS 2023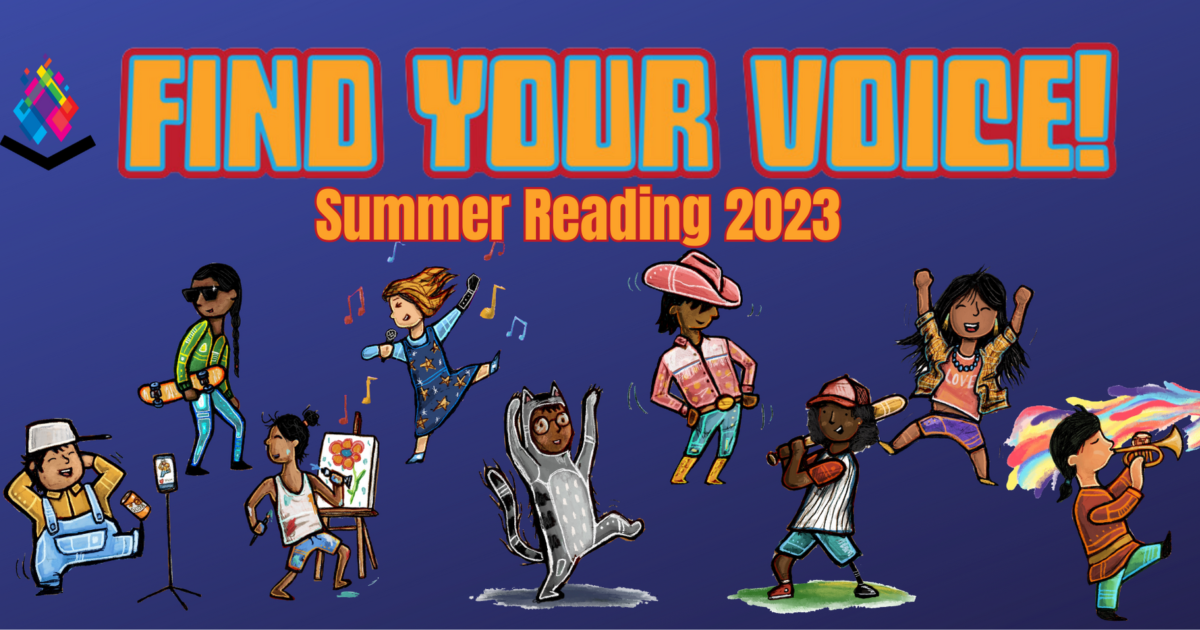 Join us this summer for fun, learning, and to find your voice with our summer reading programs for kids, teens, and adults. Don't forget our wonderful events planned for all ages!
Adults: June 1—August 31
Teens: June 5—July 28
Children: June 5—July 28
For children infant through 5th grade (completed).
Sponsored by the Friends of the James Kennedy Public Library.
Download the program flyer here or pick one up at the library.
Kids age 3+
Children under age 3